SALSA & MARGARITA NIGHT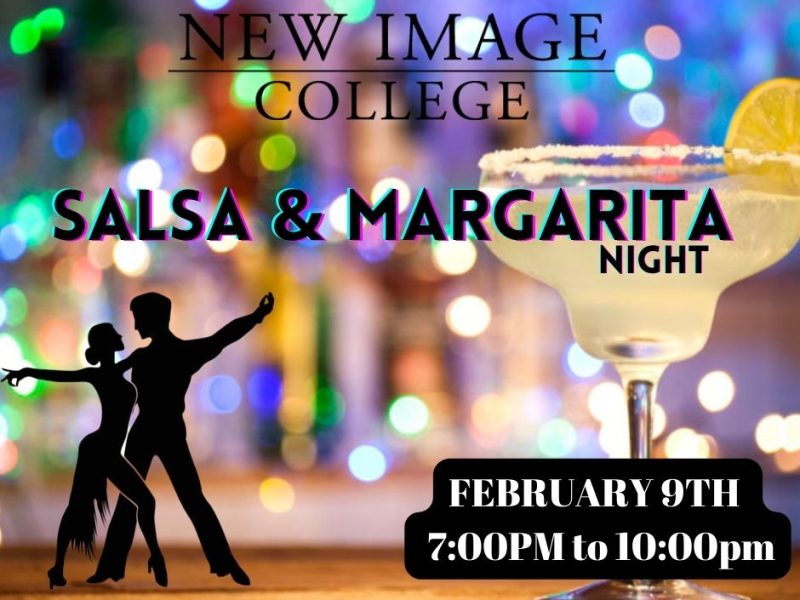 Address: 987 Granville St.
New Image College is hosting a SALSA & MARGARITA NIGHT for all of our students and alumni.
February 9th
7:00 pm to 10:00 pm
**ID Required
There will it be a live DJ and Salsa teacher to get us on the moves! Have we grasp your attention? Not fully? Well, lucky you! We will also have bartenders making margaritas during the period of the event!!
What are you waiting for? Go RSVP, don't miss this amazing event!
https://forms.gle/ZFRuTCMNtstWvCL4A
IT WILL BE A LOT OF FUN! Come and celebrate a latino night with your New Image College community!