Oo Spa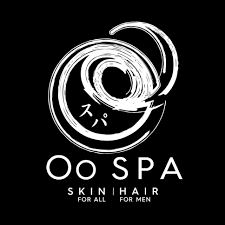 Job Type: Full Time, Part Time
Business / Company name: Oo Spa
Category: Health, Beauty & Fitness
Requirements:
A passion for overall health and beauty
Passionate about serving others and helping other achieve their skincare goals
All hires will undergo training at the Myufull Academy in Japan. Previous knowledge of skincare is a bonus but not a requirement.
You possess a genuine interested with regards to how diet, lifestyle, and other products can effect skin
Passionate and a true believer that customer experience and satisfaction is the highest priority.
Take initiative and build sincere relationships with customers
Provide five-star holistic, ethical, and integral care to our dedicated clients
Understand and align with the standard of providing customers with the best possible experience, every time they visit the spa
Ability to get fully certified in all Myufull Certifications
Provide the Myufull services, product knowledge and education to the customer
Assist the customer with all skin care related products
Participate in education/training and spa related events
Answer any questions customers may have in regard to the products and skin care treatment tools
Approach and educate clients on retail recommendations and Myufull treatments with confidence and knowledge
Sales orientated and enjoys educating and upselling clients on proper skincare regimes
Lead by example, in all aspects of the role
Understand and align with the culture and concept of the business model
Maintain the brand facility standards
High attention to detail
Possess the eagerness to build and grow a business
*ALL CANDIDATES ARE REQUIRED TO COMPLETE INDEED ASSESSMENT. FAILURE TO DO SO WILL RESULT IN APPLICATION BEING AUTOMATICALLY IGNORED*
Oo Spa is a high-end Japanese-inspired spa and barbershop that offers a sanctuary for men and women where they can unwind, relax and experience the gold standard of Japanese beauty and wellness in a nature-influenced setting. The barbershop provides ultra-luxe Japanese-style grooming services, including haircuts, shaves, hand and foot repairs and shoeshine services, in a stylish and enjoyable environment dedicated to men. The day spa offers clients a holistic approach to beauty in achieving a balance between the mind, body and skin. It is catered to both men and women and offers high-end, natural Japanese skincare products which are from the Myufull line of products directly from Japan.
Oo Spa is looking for a bright personable and dedicated Aesthetician to join our growing team of professionals. All parties looking to be considered for a position with the Oo Spa group must complete an assessment skill test through Indeed in order to move to the first round of interviews. Should you not complete the assessment, your resume will be automatically denied. Applicants must be available weekdays and weekends and availability must be flexible.