Medi Spa La Bella Hiring now!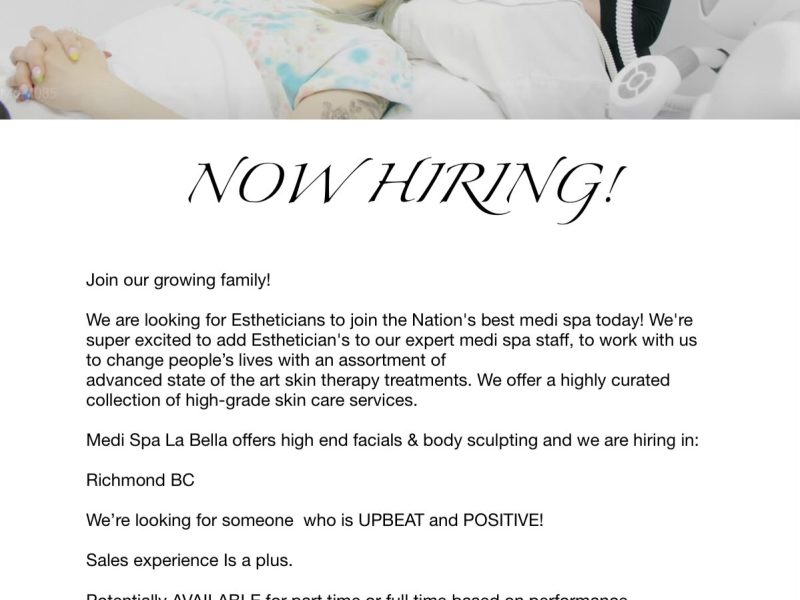 Business / Company name: Medi Spa La Bella
Category: Health, Beauty & Fitness
Contact name: 604-910-0219
Join our growing family!
We are looking for Estheticians to join the Nation's best medi spa today! We're super excited to add Esthetician's to our expert medi spa staff, to work with us to change people's lives with an assortment of advanced state of the art skin therapy treatments. We offer a highly curated collection of high-grade skin care services.
Medi Spa La Bella offers high end facials & body sculpting and we are hiring in Richmond BC.
We're looking for someone who is UPBEAT and POSITIVE!
Sales experience Is a plus.
Potentially AVAILABLE for part time or full time based on performance.